Village's sesame candy has ancient history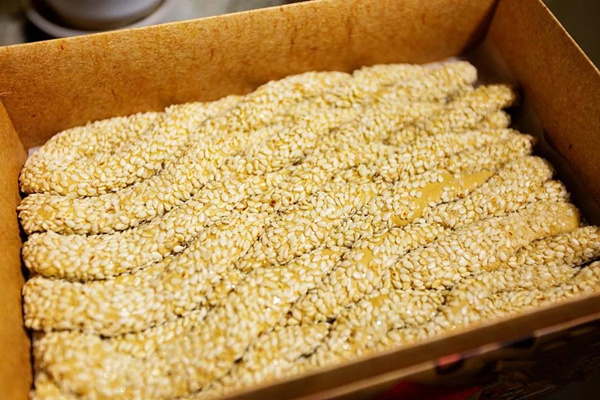 If not for the outbreak of the novel coronavirus, Zheng's Sesame Candy, a local snack in a Central China town, would see its sales reach a historic peak this year.
Though suffering from the epidemic, the company made a large donation for the country. It gave 1,108 boxes of sesame candy, 1,000 boxes of cereal, and 127 boxes of pepper salt walnut to frontline workers for epidemic control in Dengfeng city, Central China's Henan province.
Zheng's Sesame Candy, in Luotuoya village, Donghua town of Dengfeng city, is a time-honored brand with a history of over 300 years. The candy from here is extremely crisp and sweet, and the technique used in its making was listed as an intangible cultural heritage item for Dengfeng in 2018. Zheng's Sesame Candy was also invited to take part in the Lunar New Year activities at the Palace Museum in Beijing in 2019, an event organized by the Ministry of Culture and Tourism.